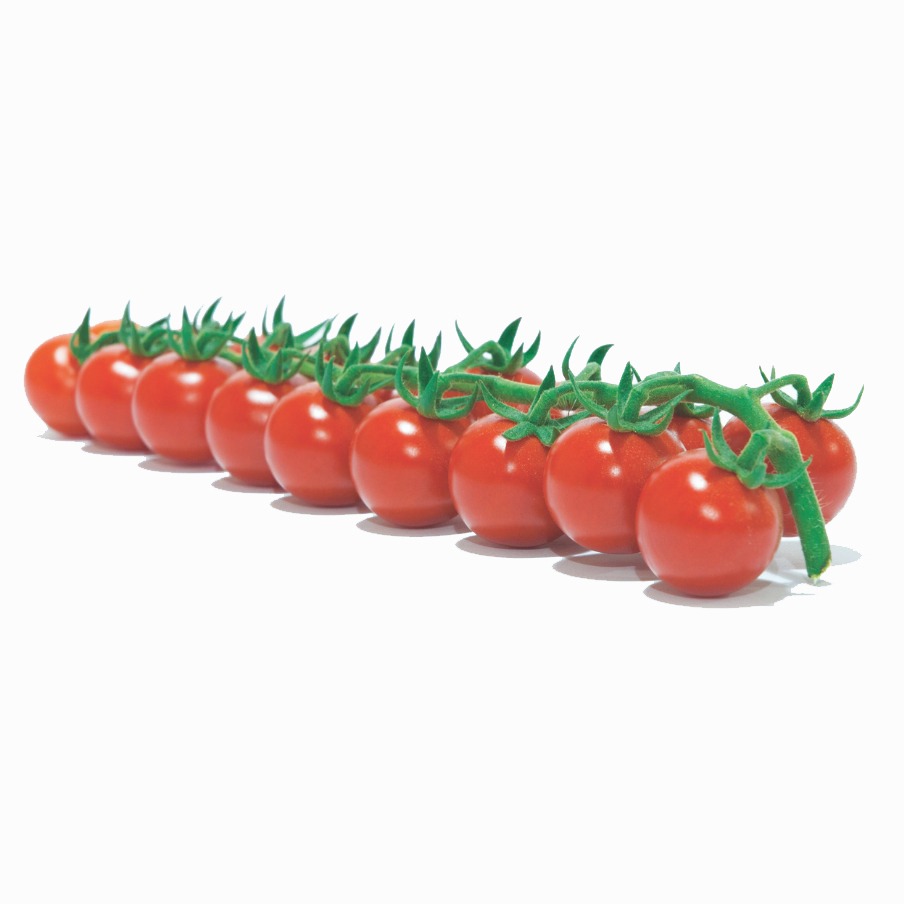 Durillo
Durillo: cherry, regular, resistant, round, compact
Cherry vine tomato consisting of vigorous plants suitable for greenhouse cultivation in winter, intended for the Sicily area in particular. The leaves are dark green in color, with medium-short internodes. The perfectly round fruits are red in color.
The clusters are very compact and regular with an average of 14-16 fruits.
Growing recommended cycle- Hot to Cold.
Fruit size 30 mm- with an average weight of 22-25 grams.
HR: ToMV:0 / Vd:0/ Va:0/ Fol:0-1/ For / TSWV
IR: Mi / TYLCV